Download and installation
In our Help Center, you can access and find valuable information such as manuals, release notes and the most recent updates of all AIR SUPPORT software solutions.
Access download files, manuals, updates and other important software info
In our Help Center you'll find many important user files, supporting articles, FAQ, Navigation database updates and status reports and so much more.
Use your usual credentials to access Help Center.
Download files
Under the 'Installation' category you'll find an installation guide and the download files for the PPS Flight Planning System.
>> Go to the Installation << section on Help Center (Log in with your PPS credentials)
If you want to take a look around in the Help Center, simply press the PPS Flight Planning logo in the top left corner to navigate to the front page, where all sub-categories are displayed.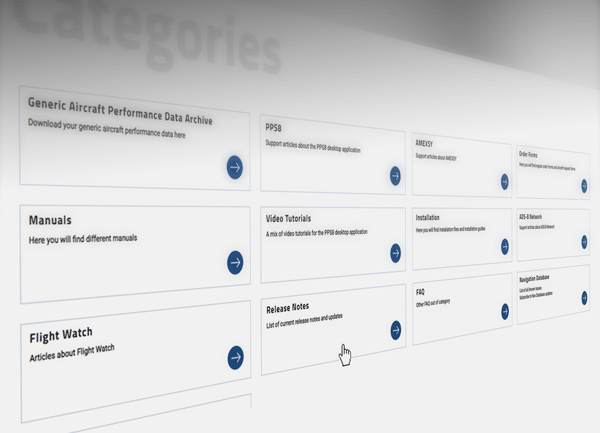 Automatically receive important messages in your inbox
When a new download and full release note is available you can receive the message directly in your inbox with our software Service Message. Below you can choose which software you would like to receive Service Messages for. Our Service Messages only includes relevant software information like link to new download files, full release notes, planned maintenance windows and other essential status and updates reports regarding our software.
Easy Order Forms
The PPS Flight Planning is founded on transparency and flexibility, and we offer all flight operations multiple system add-ons and helpful installations like post-flight data, risk assessment, drift down and escape routes, ADS-B Check and much more to optimize and automate your flight planning processes.
If you are an existing customer, you can log in to the help center with your usual credentials (account number and password) and use the easy order forms for training, runway analysis, RAIM and various other add-ons/installations.
Do you want extra training or to upgrade your flight planning process? Go to order forms…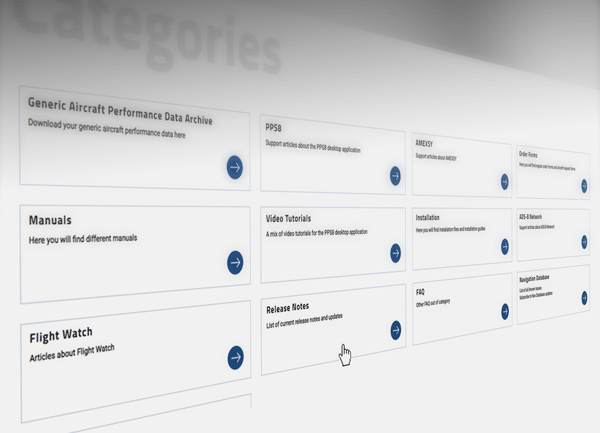 Help Center is accessible to all existing customers
Simply use your usual PPS Credentials as log-in. In case you cannot find what you are looking for, try a free text search in the search bar at the top of the front page.
We hope you'll find this information relevant and if you have any other requests don't hesitate to contact us. In order to give you the best possible guidance and support please choose your status below.
For all existing customers: Contact our support team, call +45 7060 5530 or email support@airsupport.dk
For new or potential customers or partners, please contact our sales team call +45 7533 8889 or email sales@airsupport.dk
Something missing in our Help Center?
We continuously update and improve our Help Center, if you have any requests or ideas for supporting materials don't hesitate to contact our marketing department 
Integrators
View EFB and Scheduled Flight providers we work with
Get Support
Learn more about our Support Team
Demo of PPS
Order your free demo of the PPS Flight Planning System today!