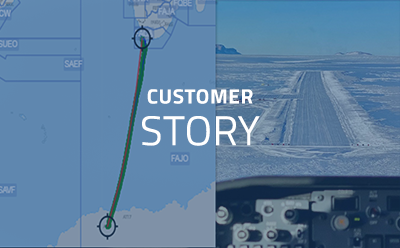 Photo by Smartwings.OpsControl | Flight Watch has your flight tracked all the way... Smartwings landed their Boeing 737 MAX at the Troll Research Station in Antarctica on Wednesday, January 26th, 2022. The route was tracked all the way from Cape Town to Antarctica and...
Subscribe to PPS News
PPS News is your one-stop source for the latest product news, company updates, expo highlights, case stories, tips & tricks, surveys and special event invitations - delivered directly to your inbox. Stay tuned!
I agree to receive PPS NEWS and know that I can unsubscribe at any time...