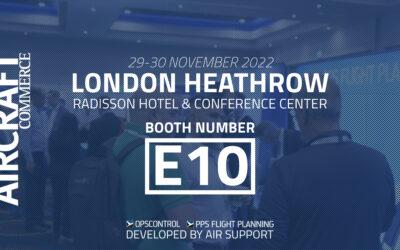 Schedule your meeting with Rasmus Seneca and/or Lasse Nilsson, already today.The 15th annual Flight Operation Conference is coming soon On 29 and 30th November, Aircraft Commerce and AIR SUPPORT welcome you to join the 15th annual flight operation conference - the...
Subscribe to PPS News
PPS News is your one-stop source for the latest product news, company updates, expo highlights, case stories, tips & tricks, surveys and special event invitations - delivered directly to your inbox. Stay tuned!
I agree to receive PPS NEWS and know that I can unsubscribe at any time...