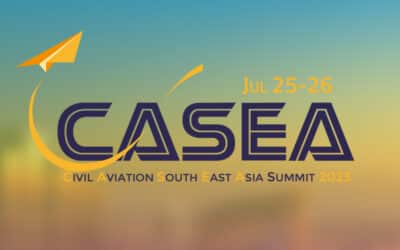 The countdown for CASEA 2023Learn "𝗛𝗼𝘄 𝘁𝗼 𝘀𝗮𝘃𝗲 𝗺𝗼𝗻𝗲𝘆 𝗮𝗻𝗱 𝗿𝗲𝗱𝘂𝗰𝗲 𝗰𝗮𝗿𝗯𝗼𝗻 𝗳𝗼𝗼𝘁𝗽𝗿𝗶𝗻𝘁 𝗶𝗻 𝗮𝘃𝗶𝗮𝘁𝗶𝗼𝗻?" by key speaker Stephen Young will be at the 6th civil aviation SE Asia Summit in Bangkok, Thailand. He will discuss how flight dispatchers and airline OCC teams optimise and...
Subscribe to PPS News
PPS News is your one-stop source for the latest product news, company updates, expo highlights, case stories, tips & tricks, surveys and special event invitations - delivered directly to your inbox. Stay tuned!
I agree to receive PPS NEWS and know that I can unsubscribe at any time...