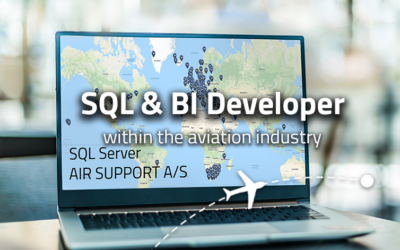 AIR SUPPORT is hiring a SQL/BI employee for our IT department in Billund. (Read the Danish version here ) Over the past 30 years, AIR SUPPORT A/S has developed, delivered and supported software for aviation. We have 400+ customers worldwide and they use our products...
Subscribe to PPS News
PPS News is your one-stop source for the latest product news, company updates, expo highlights, case stories, tips & tricks, surveys and special event invitations - delivered directly to your inbox. Stay tuned!
I agree to receive PPS NEWS and know that I can unsubscribe at any time...