World-Class Flight Planning System
OpsControl | Flight Watch
Integrated Solutions
Our solution is founded on transparency and flexibility, making it the perfect choice for the integrated OCC. Based on our open policy towards integrators, we cooperate with numerous different software vendors. Via web services we integrate to 50+ 3rd party aviation software systems, such as scheduling systems, booking systems, crew/rostering management systems, maintenance systems, loading systems, EFB systems, runway analysis applications, performance programs and even in-house custom-built systems.
Through interfaced setups with automated and dynamically optimized push/pull data flows, PPS provides any operator with a high degree of utilization in combination with other systems. An integrated solution characterized by great synergies not only improves operational efficiency and reduces costs, but also enhances safety and increases general staff satisfaction. Assisting and helping customers in the implementation of such integrated solutions is one of our core business competences.
System Customization
All of our 400+ customers have the same flight planning platform, but none of them have same flight planning system. Compared to our competitors, we have a different approach to flight planning. We don't offer a standard solution as we consider that to be impossible. No operation and OCC department is the same – each is very unique. A unique operation demands a unique, tailored and customized solution. That's why every setup of PPS is specifically designed to meet each customer's needs.
Flexibility makes the difference. That's our core philosophy.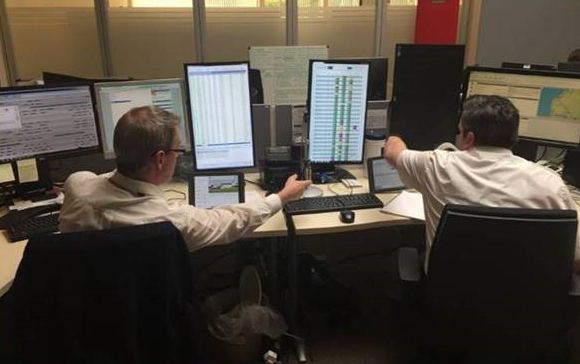 Tailor Your Dispatch
We offer 3 types of dispatch solutions:
• Manual dispatch
• Semi-automatic dispatch with integration
• Fully automatic dispatch
The best solution for you should be based on your operational requirements. Regardless of choice, your crew will always have access to an advanced real-time briefing package, including company messages, documents, operational flight plan (OFP), WX briefing, NOTAM briefing, wind charts, SWX charts, cross-sectional chart and volcanic ash chart. All documentation is of course based on actual ATS routing.
Key Functionalities
Flight Optimization & Route Challenging
We optimize all flights both laterally and vertically. All flights are optimized on either minimum fuel, minimum time or minimum total cost. Additionally, our route challenge feature enables you to select the most optimized route and FL on the given day and time.
ETOPS Long-haul Planning
Handle long-haul ETOPS planning with ease and upload all relevant information to CrewBriefing, incl. ETOPS alternate airports, calculated ETP points, ETOPS entry/exit points, various ETOPS scenarios and more.
Runway-2-Runway Planning (R2R)
Let your dispatchers plan entire flights based on specific runways and related actual weather conditions.
PPS will predict suitable take-off and landing runways to be used for given routes and select relevant procedures accordingly.
Take-off & Landing Report (TLR)
Quickly generate a high-quality take-off-, en route- and landing performance analysis based on 3rd party system integration, all while creating your flight plan. Determining maximum take-off weights can be done swiftly by the dispatcher and the complete TLR report becomes available to the crew via automatic upload to CrewBriefing.
Drift down/Escape Routes
Promptly retrieve method 1 and 2 drift down procedures through 3rd party system integration. Calculations are based on actual aircraft performance and weather data. In PPS, preview the complete report, which will also be added to your CrewBriefing package automatically.
Raim Prediction Report
Comply with RAIM prediction and GPS coverage regulations when planning flights involving the use of GPS equipment in specific regions. Get your complete RAIM report in PDF format, either based on en-route only or complete flight, including approaches.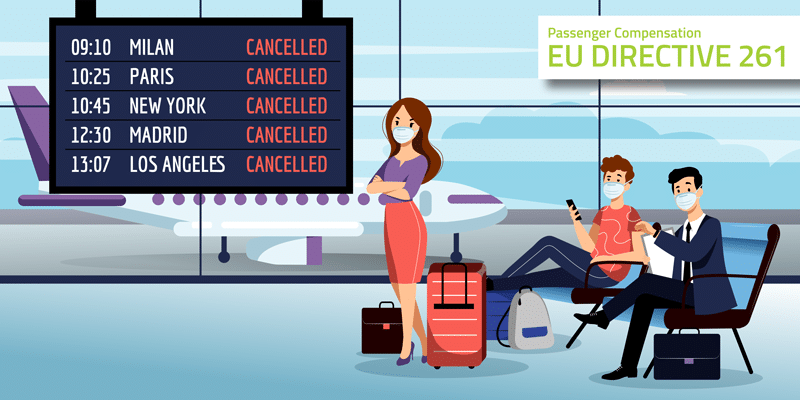 The perfect tool to manage EU directive 261. With this post-flight reporting system, airlines get access to unique reports that will contribute to significant time and cost reductions.
The reports include valuable insight based on earlier convictions and will provide airlines with a clear indication of which claims you should take to court – and win – and which ones you should pay.
We support all airlines flying within the EU/EEA/UK with unique independent flight reports. We call it COUNTERCLAIM
Read more here
Send request for COUNTERCLAIM report here
Subscribe to PPS News
PPS News is your one-stop source for the latest product news, company updates, expo highlights, case stories, tips & tricks, surveys and special event invitations - delivered directly to your inbox. Stay tuned!
I agree to receive PPS NEWS and know that I can unsubscribe at any time...