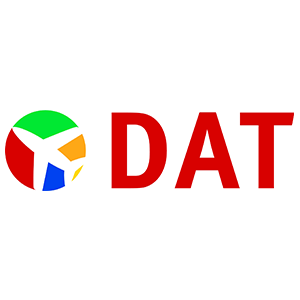 ABOUT DAT
Danish Air Transport (DAT) is an airline operator with two AOCs (DAT & DOT) and has extensive experience with ACMI operations and wet leasing. Founded in 1989 with one aircraft in operation to begin with, DAT today carries more than 1 million passengers every year via its diversified aircraft fleet of ATRs, MD82/83s, Saab 340 and Airbus 320.
Scheduled operations in the Scandinavian region between country provinces brings value to DAT's customers, saving them valuable time – especially for the commuting workers. Moreover, ad hoc charter flight operations within Europe also enable DAT to deliver exciting adventures to a great part of its clientele. With its entire back office located in Kaunas in Lithuania, DAT both has a dedicated flight planning department along with a separate adjacent OCC, which is manned around the clock by experienced flight dispatchers.
The perception of time as an important asset is deeply rooted in DAT's business philosophy.
FROM MANUAL TO AUTO
Only a few years back, DAT had only one flight dispatcher for manual handling of all aspects of the flight planning process, including the preflight planning phase. However, with its quickly expanding operations over time and an increasingly competitive market environment, DAT's need for additional human resources along with increased attention to cost optimizations became ever more so evident.

An essential part of the successful transition to more cost-effective scheduled operations was not only hiring in dedicated flight planners to support DAT's OCC, but also the implementation of the PPS Flight Planning System (PPS), including the AutoDispatch & AutoFiling add-on, into its existing IT infrastructure. Gert Borchert, Group Operations Manager at DAT, states:
"Our skillful flight planners focus on route analysis, airport analysis, fuel/cost optimizations, re-routings, level capping according to Eurocontrol, CTOT avoidance and more. Additionally, they also make sure that the AutoDispatch & AutoFiling add-on runs smoothly day-and-night. Our greater attention to cost optimizations and the introduction of the automated solution means that work flows in our OCC have improved remarkably over time. Our flight dispatchers now have a lot more time to focus on more important matters during daily operations. The system setup has not only had a direct positive impact on our operational cash flow, but also on operational safety."
As an example, filing of flight plans for DAT's entire ATR fleet is completely automated, primarily based on existing company routes, company alternates and minimum fuel settings data stored in the system database. Data can easily be added or amended via the very flexible and useful PPS data editor.
BENEFICIAL SYNERGIES
With an expanding business follows an expanding IT infrastructure. DAT focuses heavily on digitalizing its flight operations and is already well underway on its path to paperless work environments. The AvioBook EFB and PDC Airline Suite (PDC) software solutions contribute significantly to the transition process in combination with the PPS data import/export service. Paulius Kazlauskas, Performance Engineer & EFB Manager at DAT, explains:
"The integrations between Aviobook, PDC and PPS work very well. For example, any addition of new or alternative aircraft in PDC is swiftly being registered by PPS with subsequent complete briefing packages being automatically updated and then exported to Aviobook servers for release in our company EFB. This is just one of the numerous automated processes, which upon setup has not only helped us considerably in our cost-optimization efforts, but also in our pursuit of beneficial synergies."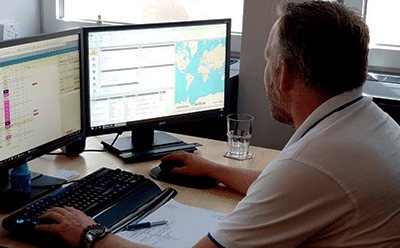 ABOUT X-OPERATIONS With office locations downtown Innsbruck in Austria, X-Operations offers all flight services needed by both commercial and non-commercial aircraft operators in the business...