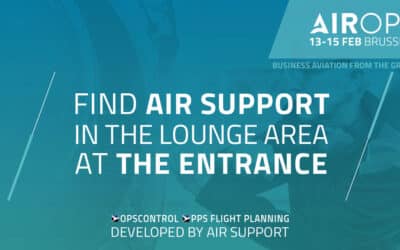 Plan your meeting with Matias Magnasco and Rasmus Seneca the the EBAA FlightOps 2023 today.Let's connect at #FLIGHTOPS23 at the Event Lounge in Brussels, Belgium. You can learn more about the new features of PPS Flight Planning software and the "FlightWatch" flight...
Subscribe to PPS News
PPS News is your one-stop source for the latest product news, company updates, expo highlights, case stories, tips & tricks, surveys and special event invitations - delivered directly to your inbox. Stay tuned!
I agree to receive PPS NEWS and know that I can unsubscribe at any time...