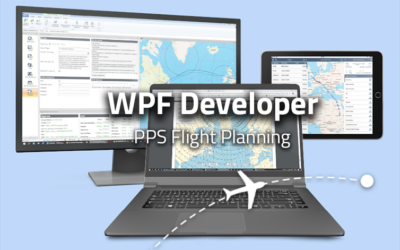 Are you our new software/it developer (WPF) to our PPS flight planning platform? We are looking for an experienced WPF-developer to help us further develop the software that keeps our customers' aircraft in the air on a daily basis. For more than 30 years, we have...
Subscribe to PPS News
PPS News is your one-stop source for the latest product news, company updates, expo highlights, case stories, tips & tricks, surveys and special event invitations - delivered directly to your inbox. Stay tuned!
I agree to receive PPS NEWS and know that I can unsubscribe at any time...