Following the passing of Her Majesty Queen Elizabeth II, Air Charter EXPO has had to postpone ACE22 until Tuesday 27th September 2022.
Join our product specialists and discover how you can optimize flight for the best performance and spend less fuel already in the preflight planning process. Also, learn how PPS Flight Planning and Flight Watch can automate many of the complex tasks within the flight planning and tracking procedures to meet your company standards and settings.
About the event
New in 2022 is a special area dedicated to charter operators where networking excels. There are new booth options, and a superb static display only a few metres away where you can welcome customers aboard your aircraft. No landing fees, no parking fees and only one day's commitment.
Air Charter Expo is The Air Charter Association's dedicated conference and exhibition that is a must-attend for all in the air charter industry. In 2022 it expands to include a larger exhibition and conference programme, covering all aspects of air charter – all in one glorious day.
Plan your exhibition
Meet our aviation software specialists Andy Karamallakis or Henrik Rasmussen at booth 179 at ACE22. Contact us to schedule your meeting at this event.
More about our flight planning and tracking software
Premium flight tracking add-on
With the integration of OpsControl Flight Watch, you'll get real-time tracking and monitoring of your fleet with gate-to-gate precision and a user-defined warning and alert messaging system. Read more about OpsControl Flight Watch (link)
A flexible flight planning solution
PPS Flight Planning integrates with 50+ of the most frequently used aviation 3rd party systems such as scheduling systems, maintenance and EFB solution. Read more here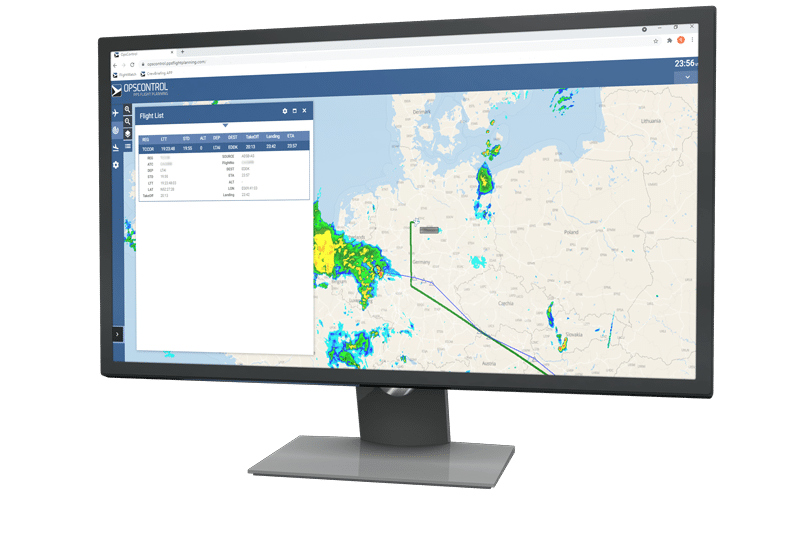 Diversion alert
Get instant notification and email when your flight is diverting from the planned route.
OpsControl Flight Watch is a premium flight tracking solution for aviation professionals. Flight Watch can be integrated with PPS as well as other flight planning systems.