We'll close the survey on December 1st, 2021
Be honest and straightforward.
The feedback we get from our customers continues to be our number one source for improving our support and services. And now it's time for this year's annual survey.
We appreciate our customer to be as honest and straight forward as possible.
If you already have answered the annual survey via email invite or help center, you can disregard this survey. Thanks for your understanding!
Spend approx. 3 minutes of your time
The survey consists of 18 questions many of which easily can be completed with a checkmark and additionally leave a comment if you like. We may spare you even more minutes in the future.
A new platform – still anonymous
Only a few questions have changed since last year's survey. We may have changed the look and design of the survey, but we continue to keep your information safe and your answers anonymous.
Help us help you!
Your response will enable us to adjust and improve our software and services.
>> SURVEY HAS ENDED <<
The survey is only for existing customers, and therefore you'll have to log in to our help center to access the anonymous survey.
Stay tuned for updates on the 2021 result in December/January right here on our blog-post or via our newsletter.
We're always on duty 24/7 – 365  – Contact our Support Team +45 7060 5530 or email support@airsupport.dk
Are you interested in knowing more about our software and prices? – Call sales +45 7533 8889 within normal opening hours or send us a email on sales@airsuppport.dk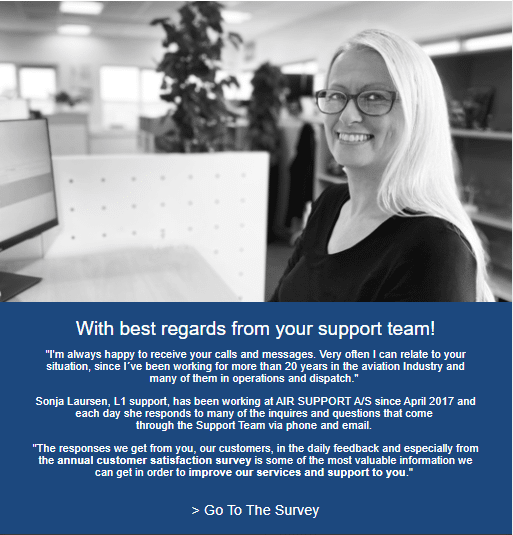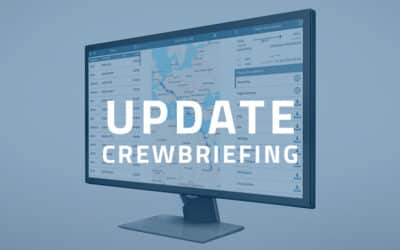 Version 2.5.13 of CrewBriefing is now available. The new version includes some added features and...