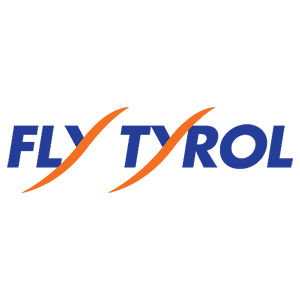 ABOUT FLY TYROL
Fly Tyrol, also known as ABC Bedarfsflug GmbH, has its headquarters at Innsbruck Airport in Austria.
The company operates a fleet of 8 Cessna Citations, mainly in the XLS class. Almost 90% of all operations are intra-Europe, but occasional flights to Russia and North Africa are also made.
Fly Tyrol's charter clients are international, but the company has established many repetitive customers from local businesses. Its own in-house dispatch department is planning most flights, but the company is also working closely with a local sub-contractor. Therefore, a 24/7 operation is available.
CHANGING THE GAME WITH RUNWAY ANALYSIS
Many experienced pilots know that performing safe takeoffs and landings is one of the most critical aspects of any flight. When Fly Tyrol therefore introduced APG Runway Analysis some years back, the
new initiative received a warm welcome among the company pilots. Sabine Oberleiter, Ground Operations Manager at Fly Tyrol, explains:
"Integrating APG Runway Analysis with PPS put an end to cumbersome calculations and made our dispatch workflow more efficient. Today, we simply make our runway analysis within PPS as part of the normal dispatch workflow. Additionally, our PPS setup does not allow for briefing packages to be downloaded via CrewBriefing unless a runway analysis is included. Consequently, we now conduct much safer operations."

EXPLOITING CUSTOMIZED ROUTINGS
Any flight dispatcher is faced with the creation of optimal routings for several flights during daily operations, often under stress and based on a specific set of requirements from the cleint. In such a hectic environment, relying on historical data often takes of some of the pressure, especially when finding the best route from point A to B.
"We have many repetitive flights and standard city pairs in our operation. The ability to store a route in PPS is undoubtedly an important feature for us. Our focus is often on longest departure and arrival routings, lowest fuel consumption and of course flight duration", says Sabine.
Besides frequent use of the "Save Route" option within PPS, Fly Tyrol also stores a lot of other useful info in the system database via the integrated data editor, for example crew contact information and additional messages to be included on the operational flight plan.
REWARDING USER GROUPS
The annual business aviation user group is held in Amsterdam and facilitates not only relevant key speakers from the global aviation sector, but also valuable knowledge-sharing and networking for customers from all over the world. Sabine Oberleiter reflects upon the latest event:
"Your latest business aviation user group was impressive, and I was positively surprised. As dispatchers we sometimes feel embarrassed when we are there, since we should know it all! However, networking and knowledge-sharing with other dispatchers in a professional setting brings a lot of value to us. Your user group event is also quite unique as other similar alternatives seem hard to come by."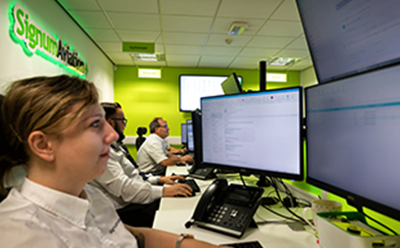 ABOUT SIGNUM AVIATION Signum Aviation was founded in 2007 with just one client, and today they are responsible for handling of more than 20.000 flights per year. Their clients are located in both...