Visit the 2022 edition of the International Aerospace Innovation Forum in Montreal, Canada on September 6-7 with the main theme: "Journey to the heart of eco-responsible air mobility"
Join our product specialist and discover how you can optimize flight for the best performance and spend less fuel already in the preflight planning process. Also, learn how PPS Flight Planning and Flight Watch can automate many of the complex tasks within the flight planning and tracking procedures to meet your company standards and settings.
Annually AIR SUPPORT A/S invests more than 22% of the company's turnover in research and development for preparing tomorrow's solutions to the standard and requirements of flight operations worldwide.
At the 2022 international Aerospace Innovation Forum in Montreal, you can learn more about how the intuitive PPS Flight Planning easily integrates with the state-of-the-art CrewBreifing App.
Premium flight tracking add-on
With the integration of OpsControl Flight Watch, you'll get real-time tracking and monitoring of your fleet with gate-to-gate precision and a user-defined warning and alert messaging system. Read more about OpsControl Flight Watch (link)
A flexible flight planning solution
PPS Flight Planning integrates with 50+ of the most frequently used aviation 3rd party systems such as scheduling systems, maintenance and EFB solution. Read more here
Schedule a meeting
Book a meeting with our flight planning and tracking specialist Thomas Johannsen before the event in Montreal on September 6-7, 2022.
More about the event
This is the 8th edition of the International Aerospace Innovation Forum. Aero Montreal dedicates this event to an international convergence and accelerating innovation to meet today's challenges and development within the industry. With a great focus on the environmental shift and demands for the industry to merge the need of industry with those of society as a whole…
Event theme:
Innovation and Inclusion: Revisiting the Structure of Collaboration Models to Accelerate Positive Change in Industry and Society by Leveraging Diversity and Inclusion
Innovation Zones: exploring and mapping R&D catalysts and deploying innovation commercialization
Emerging technologies taking flight: short, medium and long-term solutions to achieve climate and economic goals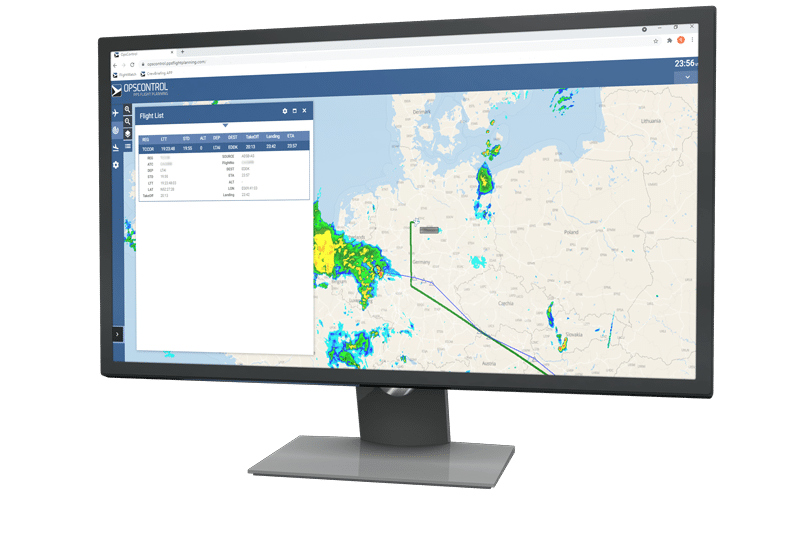 Diversion alert
Get instant notification and email when your flight is diverting from the planned route.
OpsControl Flight Watch is a premium flight tracking solution for aviation professionals. Flight Watch can be integrated with PPS as well as other flight planning systems.