Now in the cloud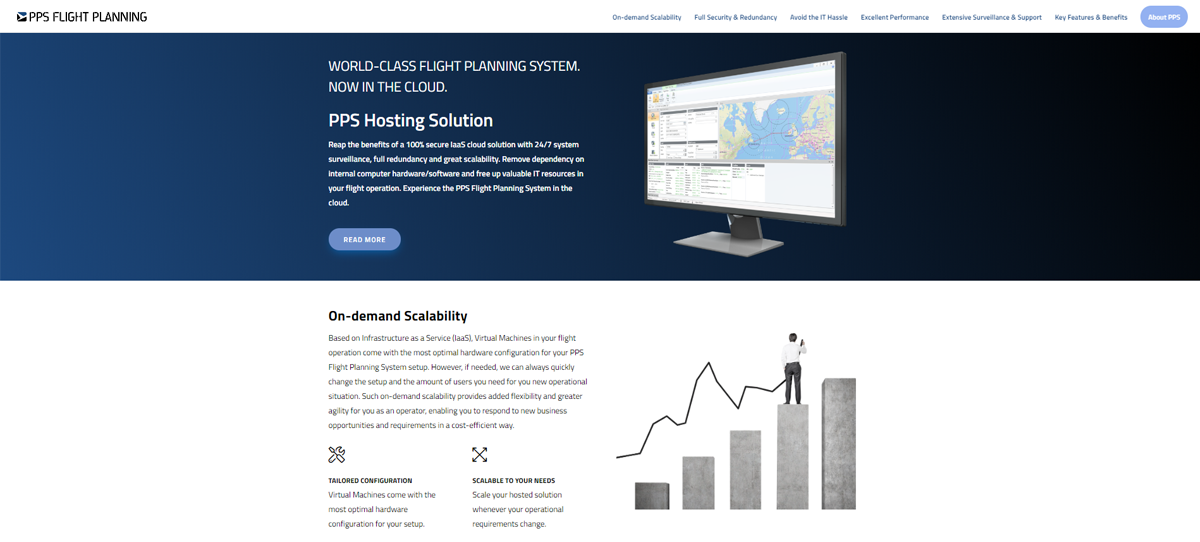 Increase the level of flexibility and efficiency in your operation and avoid all the IT hassle. Take advantage of a fully secure IaaS cloud solution, including 24/7 system surveillance and support, full redundancy, great scalability and excellent performance. Reap the benefits of the PPS Flight Planning System in the cloud – we introduce the PPS Hosting Solution.
Here are just some of the key features and benefits:
Infrastructure as a Service (IaaS)
Infrastructure-as-a-service (IaaS), also known as cloud infrastructure services, is a form of cloud computing in which infrastructure services are provided to users via a cloud, through the internet. The offered Virtual Machines are all placed within an enterprise architecture-designed redundant environment, always with new and updated hardware and appliances deployed and maintained in tier-3 data centers. This gives the best performing and high-availability systems for a wide range of applications and services.
Secure your data and get full protection
With the PPS Hosting Solution, you reduce the risk of severe data loss and cyber security breaches. All systems are monitored around the clock. Monitoring consists of capturing and logging of incidents. This allows you to maintain operational readiness at all times without compromising internal IT security policies. Moreover, with extensive backup storage and full roll-back support, historical and recent data can easily be retrieved. Virtual Machines are also placed within an enterprise architecture-designed redundant environment and maintained in Danish Tier 3 data centers protected by High Availability (HA) firewall technology. 
Excellent performance and storage capabilities
The PPS Hosting Solution includes individual or shared Virtual Machines, which can be accessed anywhere, anytime – you only need internet access. They are built for top-performance during the flight planning process and come packed with great hardware specifications, including best-capacity server nodes, over commitment physical CPU cores, dedicated memory, next-gen storage system technology and more.
Storage capabilities are based on next generation technology with ultra-high performance and extreme low latency. Every Virtual Machine has access to all-flash Storage (SSD) and can scale to serve any application or service.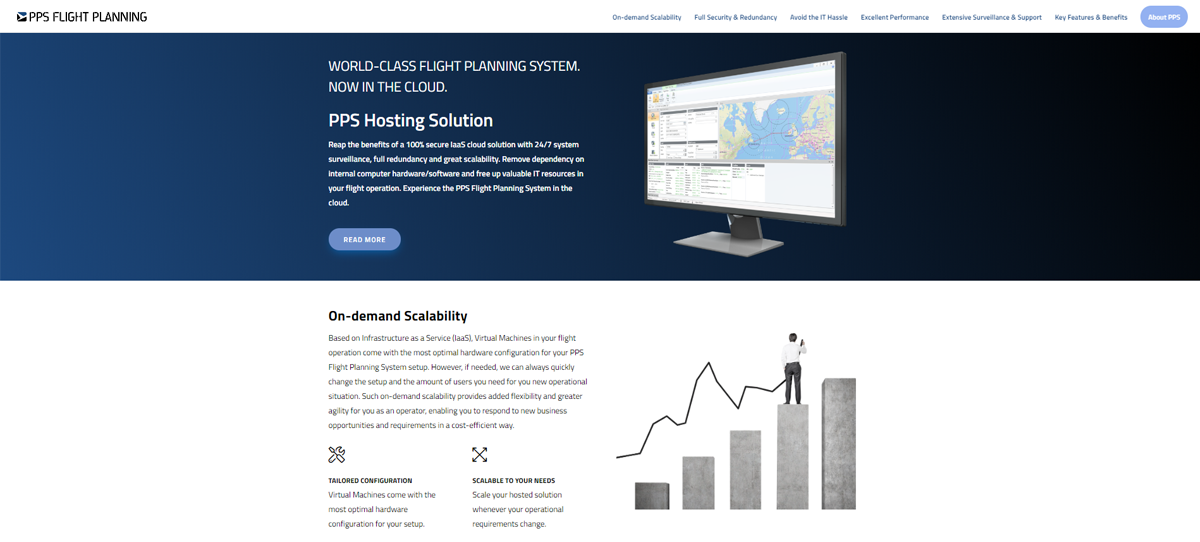 Learn more and start your free trial today
Our brand-new website hosting.ppsflightplanning.com covers the PPS Hosting Solution in more detail and includes a lot of relevant information about this highly relevant alternative to in-house local installations of our flight planning software solution. We also offer a free trial, so you can check out if this could bring value to your own flight operation.
Visit our new website to learn more and feel free to contact us at our home offices today via sales@airsupport.dk. You can also reach us via phone + 45 7533 8889 / 1-800-270-1902. Despite the new COVID-19 reality, all operations are normal here at AIR SUPPORT A/S and we are always ready to help you.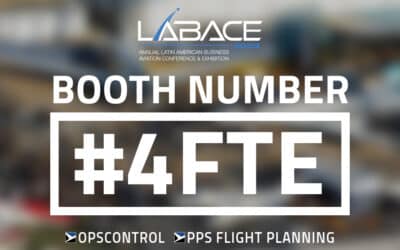 The countdown for LABACE 2023Let's talk optimzing your cost in flight planning, state-of-the-art CrewBriefing app, and how to track your entire fleet and be GADSS compliant with OpsControl. Meet our product specialist Matias Magnasco at booth 4FTE and discover how the...