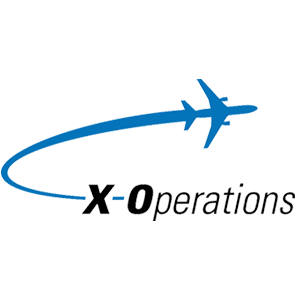 ABOUT X-OPERATIONS
With office locations downtown Innsbruck in Austria, X-Operations offers all flight services needed by both commercial and non-commercial aircraft operators in the business aviation sector. The company also serves a commercial airline and regards itself as an "full-service dispatch" provider, since many of its clients trustfully let X-Operations handle all the daily tasks involved in the flight operations, for example handling, permits, flight planning and accommodation. The company's 7-man dispatch team works in shifts around the clock. Each dispatcher acts as a single point of contact for his assigned group of clients and handles around 20 flights per day.
X-Operations focus on adapting services around their clients' needs and business requirements while maintaining a down-to-earth customer relationship with room for the personal human touch – a competitive advantage which has been a major driver for X-Operations' successful business.
BENEFICIAL ACCOUNT MANAGEMENT
As a flight service provider, X-Operations handles several types of operations, most of them based throughout Europe. With a team of dispatchers handling many client accounts and the ever-existing focus on data security, X-Operations uses a variety of the account management features available in CrewBriefing. Oliver Adam, Managing Director at X-Operations, explains:
"The possibility for us to assign several CrewBriefing accounts to every client combined with the setup of user-specific rights is a great plus. The logic behind the account management structure in CrewBriefing leaves our dispatchers with a great deal of flexibility. At the same time, our clients can also rest assure that data is safe and not shared with any 3rd party – we constantly focus on data security."

BETTER PRICE-COMPETITIVE SERVICE
X-Operations long-ago started to digitalize its dispatch workflows for more effective dispatching operations. While other flight service providers in the region today are still faced with much manual work, partially because of less flexible flight planning solutions, X-Operations now enjoys the synergies created from several system integrations. Especially the integrations to both Leon and APG Runway Analysis have freed up a lot of resources. Oliver Adam elaborates:
"Only a few years back our dispatchers used a lot of resources on the cumbersome exchange of hard copy documents with both internal and external stakeholders. Today, with many manual workflows behind us, we can deliver a significantly better price-competitive service. For example, with the Leon system integration in place, our dispatchers can easily transfer relevant data such as crew details, flight times and number of pax directly to PPS. Furthermore, with the integration to APG Runway Analysis, they can also assess the feasibility of each flight in terms of aircraft performance limitations and determine if any adjustments should be made – all during the preflight planning phase. With this level of foresight, our clients benefit from increased operational safety and efficiency."
VALUABLE TRAINING
Maintaining high operational standards is key for X-Operations, not only to stay competitive in the global marketplace as a flight service provider, but also to satisfy existing clients and their future requirements. Part of this process is to ensure that dispatchers are up to date with the latest version of PPS and know how to best utilize it. Oliver Adam states:
"On a regular basis our dispatchers receive relevant advanced training in PPS from one of your senior support staff members, who stop by our headquarters. The high level of professionalism and tuition provided is remarkable. Besides a relevant brush-up on PPS, our dispatchers often run into unknown features, which can help them improve dispatch workflows even more. Increased performance among our dispatchers afterwards really highlights the quality of the training sessions, which therefore come highly recommended."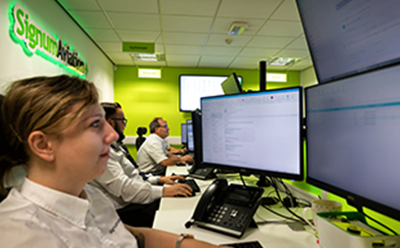 ABOUT SIGNUM AVIATION Signum Aviation was founded in 2007 with just one client, and today they are responsible for handling of more than 20.000 flights per year. Their clients are located in both...