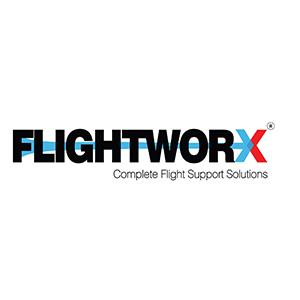 ABOUT FLIGHTWORX AVIATION LTD
Founded in May 2008 and starting out by servicing a single Citation jet, Flightworx Aviation Ltd (Flightworx) is today one of the largest flight service providers in the UK. With headquarters in Stansted near London, more than 600 operators worldwide are served around the clock. Flightworx' OCC is staffed by more than 35 specialists, including dispatchers, senior supervisors and managers.
Flightworx has established itself over the years with great expertise in a variety of operational fields, including private-, commercial-, ferry- and airline operations. Besides 24/7/365 planning and dispatch, other services such as overflight & landing permits handling, fuel shopping and procurement, fuel management programmes and ground transportation services are also offered. Flightworx stands out from its competitors by providing bespoke personal service with solid support and transparent pricing.
COMPREHENSIVE BRIEFINGS VIA INTEGRATION TO APG APPLICATIONS
Meeting operational requirements from many different types of operators means that Flightworx have several integrations in place between the PPS Flight Planning System (PPS) and other 3rd party aviation software systems. These include TAILLOG for electronic flight log capabilities, Leon for automatic import/export of scheduling system data and APG Runway Analysis together with iPreFlight. Notably, Flightworx capitalize on using the applications from APG. James Wiskin, Director at Flightworx, explains:
"The integration with APG Runway Analysis allows our dispatcher to deliver one comprehensive briefing package to the customer, including weight & balance data along with runway analysis reporting, instead of many separate documents. Moreover, the link with APG's iPreflight also enables those of our customers with EFB approval to receive this specific information quickly and efficiently. Overall, the integration brings increased value to the service product we sell."

EXPLOITING LONG-RANGE PLANNING FEATURES
The long-range planning features within PPS, incl. ETP/ETOPS and selection of adequate airports, are used extensively by Flightworx, especially for ferry flights and clients with global operations. However, that has not always been the case as James Wiskin points out:
"Only a few years back, most of operations we served were short-haul within Europe. Since then we have seen a shift, particularly within both the private and commercial segments, towards more global operations. Thus, the built-in long-range planning features, which changed dramatically moving from PPS7 to PPS8, have enabled us to meet shifting requirements from our clients over time. Now, with the capability of setting up multiple screen layouts within PPS itself combined with its "watch-as-you-plot" feature on the MiniMap, our dispatcher has a much more enhanced overview during planning of every long-range flight. Consequently, we have become much more efficient in dealing with these types of operations."
EFFICIENCY THROUGH GREAT USABILITY
Due to its logical and systematic approach to flight planning, PPS also accommodates Flightworx' constant need for quickly finding the best route based on certain parameters, regardless of the flight service and client in question. Whether short-haul routing between common city pairs or more complex long-range flights with NAT tracks and ETP/ETOPS involved, any dispatcher on duty can deal with the entire flight planning process with great efficiency and ease for optimum route selection. Additionally, adjustable windows in PPS' main UI provides great flexibility for the dispatcher, who can arrange the workspace as he or she sees fit. Moreover, all flight plan amendments based on data inputs are simply monitored via the MiniMap and its preview tabs, leaving the dispatcher with a clear visualization of all stages of the flight.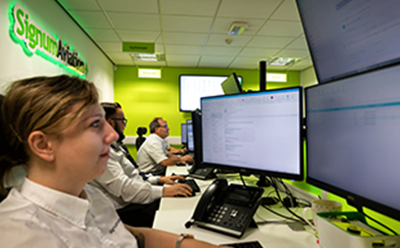 ABOUT SIGNUM AVIATION Signum Aviation was founded in 2007 with just one client, and today they are responsible for handling of more than 20.000 flights per year. Their clients are located in both...