Meet AIR SUPPORT and discover how you can plan and spend less fuel including optimizing your flights for the best performance already in the preflight planning process.
Also, learn how your operation can automate many complex tasks within flight planning and tracking including minimizing the risk of making mistakes in the flight planning procedures.
Plan your visit to Kigali
Contact our aviation software specialists Matias Magnasco and Rasmus Seneca at booth 63 at AVAFA22. Contact us to schedule your meeting at this event.
About AVAFA 2022
The Aviation Africa Summit and Exhibition will be co-located with SMIESA and hosted in Kigali, Rwanda at the Radisson Blu, Kigali Convention Centre.
Read more about the event here: >>
Learn more about our flight planning and tracking software
Premium flight tracking add-on
With the integration of OpsControl Flight Watch, you'll get real-time tracking and monitoring of your fleet with gate-to-gate precision and a user-defined warning and alert messaging system. Read more about OpsControl Flight Watch
A flexible flight planning solution
PPS Flight Planning integrates with 50+ of the most frequently used aviation 3rd party systems such as scheduling systems, maintenance and EFB solution. Read more here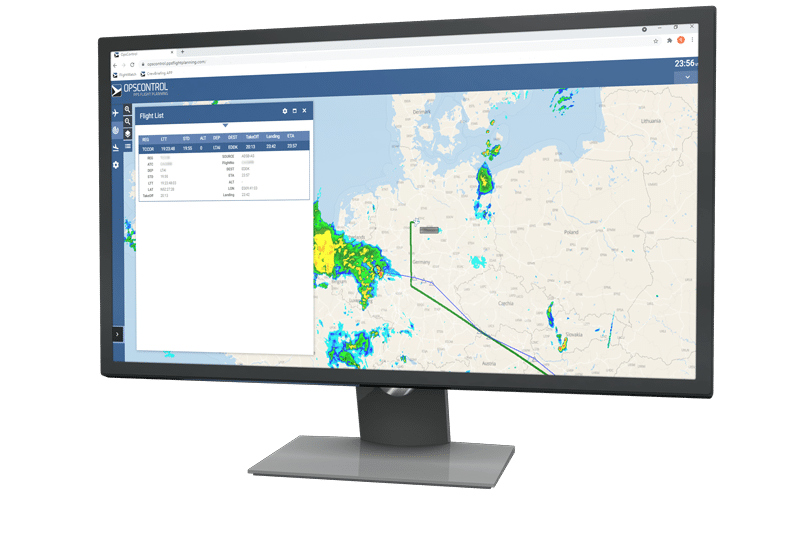 Diversion alert
Get instant notification and email when your flight is diverting from the planned route.
OpsControl Flight Watch is a premium flight tracking solution for aviation professionals. Flight Watch can be integrated with PPS as well as other flight planning systems.