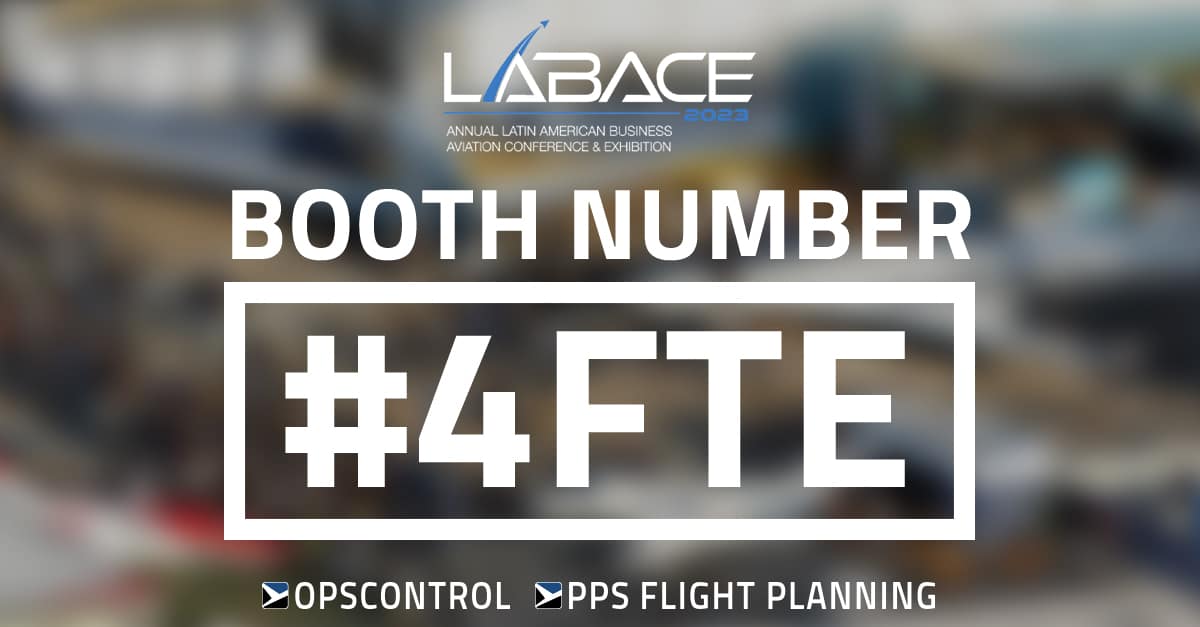 The countdown for LABACE 2023
Let's talk optimzing your cost in flight planning, state-of-the-art CrewBriefing app, and how to track your entire fleet and be GADSS compliant with OpsControl.
Meet our product specialist Matias Magnasco at booth 4FTE and discover how the PPS flight planning software, CrewBriefing and OpsControl FlightWatch can optimize your flight planning and tracking at a competitive term and price.
Supporting over 500+ customers globally AIR SUPPORT A/S is delivering flexible solutions for aviation operators integrating to multiple 3rd party software systems.
Contact us at sales@airsupport.dk or call +45 7533 8889 – we are looking forward to hearing from you
AIR SUPPORT is the creator of PPS Flight Planning, OpsControl and CrewBriefing App. 
Read the program here >> LABACE 2023 <<