Visit us for the first time at AEROSPACE TECH WEEK | ATW21 in Toulouse, France, on 03-04 November 2021.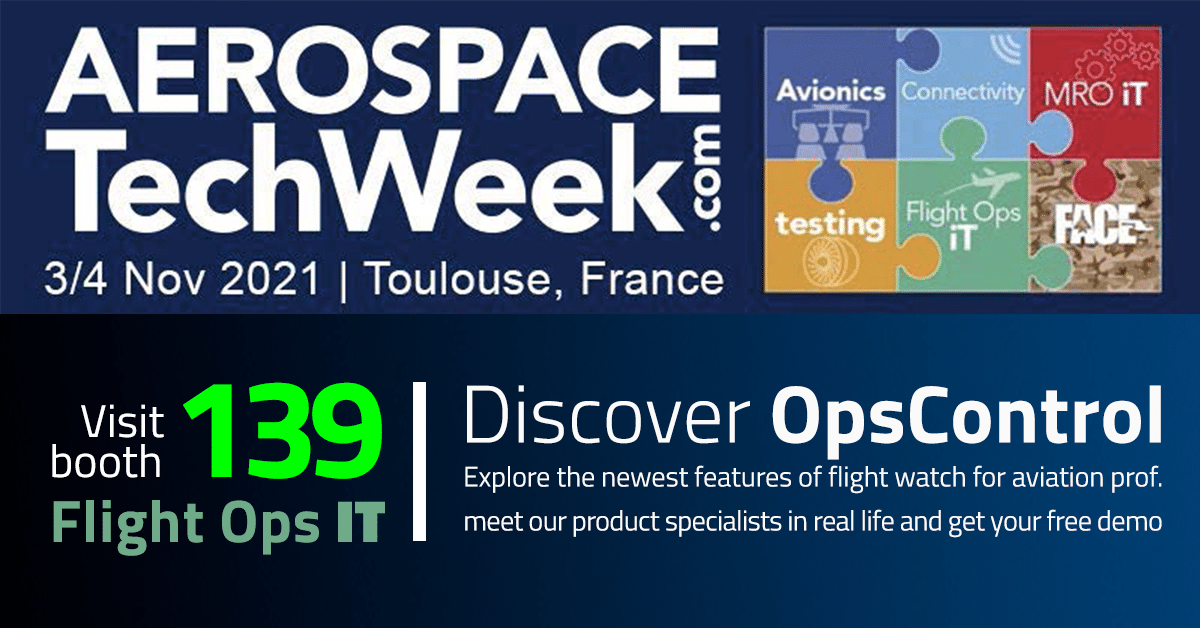 Future-proof technology and innovation within the aviation industry
At the AEROSPACE TECH WEEK, you can meet our OpsControl | Flight Watch and PPS Flight Planning specialists for the first time. At the two-day exhibition, you can find 150+ global technology suppliers. Make sure to book a visit to booth #139.
This is how OpsControl | Flight Watch and PPS Flight Planning brings efficient, compliant and future-proof software solutions to dispatchers and aviation professionals:
Professional Flight Watch
AIR SUPPORT (the creators of PPS Flight Planning System, CrewBriefing and OpsControl Flight Watch) have developed a flight watch system for tracking and following flights in order to maintain operational control throughout all stages of a flight from scheduled, planned and during the live stage. Even an extensive post-flight data analysis is included in the product.
Main ADS-B coverage data comes from our own aviation-grade ADS-B tracking network with 24/7/365 IT monitoring and a professional service level agreement. Alongside governmental sources, for example EuroControl and FAA, the system provides gate-to-gate precision and live comparison to filed flight plans.
Global coverage even in remote areas – integrating any positioning data source
Besides the terrestrial ADS-B data feeds via our own aviation-grade ADS-B network, OpsControl | Flight Watch is also supported by an array of other well-known data sources, including satellite-based ADS-B, ACARS, various SATCOM connectivity services, third-party AC-mounted tracking devices & governmental data sets like Eurocontrol etc. Whichever ADS-B data feeds you want is up to you. The freedom of choice not only enables you to customize your setup of Flight Watch to match your exact operational requirements but also lets you scale your premium flight tracking solution as your requirements may change over time.
User-defined notifications, alerts, and warnings
The useful notification center in OpsControl | Flight Watch continuously keeps your dispatchers aware of flight status and any exception that occurs in real-time or becomes predictable. Relevant and distinguishable notifications, alerts, and warnings for managing any exceptions and disruptive situations can easily be set up.
Dispatchers can select type of events, set trigger values and configure the event messaging methods. accordingly. By enabling your dispatchers to manage by exceptions, you not only improve operational safety but also free up valuable time in your OCC or flight operations department for further optimizations and innovative purposes. 
Seamless Integration
OpsControl | Flight Watch integrates seamlessly with the PPS Flight Planning System, as well as other flight planning systems providing an advantageous extra live dimension to the daily dispatcher workflow. The planned route for any given flight is visible on the map and can be directly compared with the actual flown route derived by live tracking data from the aircraft.  Combined with simple yet useful UI customization features, including map layer controls, made for aviation professionals, your dispatchers will benefit from full operational awareness and more effective flight management at any phase of a flight.
Postflight Analysis
Start planning on actual knowledge and statistics collected from your own flight operation compared to your planned flights. With OpsControl | Flight Watch and any Flight Planning System combined, you can analyze historical flight tracking data collected via the Postflight module and use your findings to optimize future flight plans. Evaluation of postflight data will ultimately help you reduce your operating cost, CO2 emissions, improve your operational ROI and leave you with a great competitive advantage – all based on experience and facts from your own flights.
Do you want to know more about next level Flight Watch? Go visit our OpsControl | Flight Watch website and learn more, or get your free trial and demo today and we'll catch up in real life at ATW21: Sign me up for free
>> See the floor plan for ATW21 here <<
Don't hesitate to reach out to our product specialists – call +45 7533 8889 or write to sales@airsupport.dk today.
Register and learn more about AEROSPACE TECH WEEK here
And if you cannot go to the exhibition in Toulouse, see other EXPO that we attend here (You will be directed to our EXPO Calendar).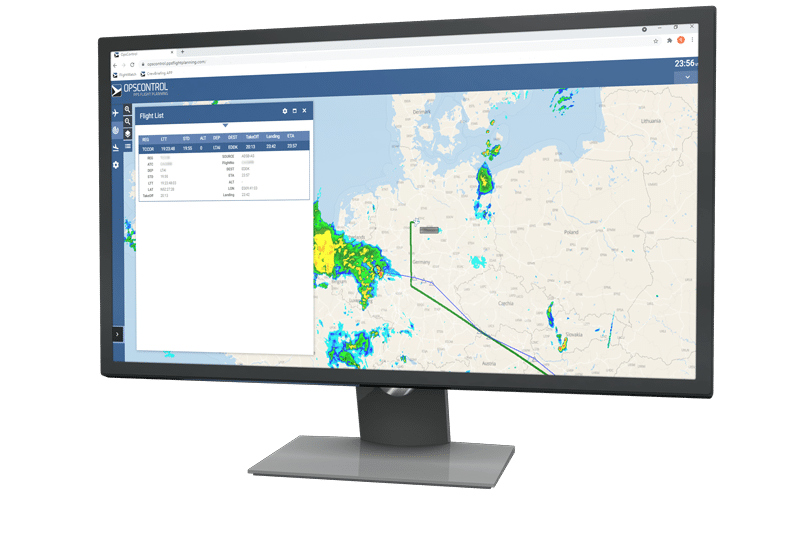 Diversion alert
Get instant notification and email when your flight is diverting from planned route.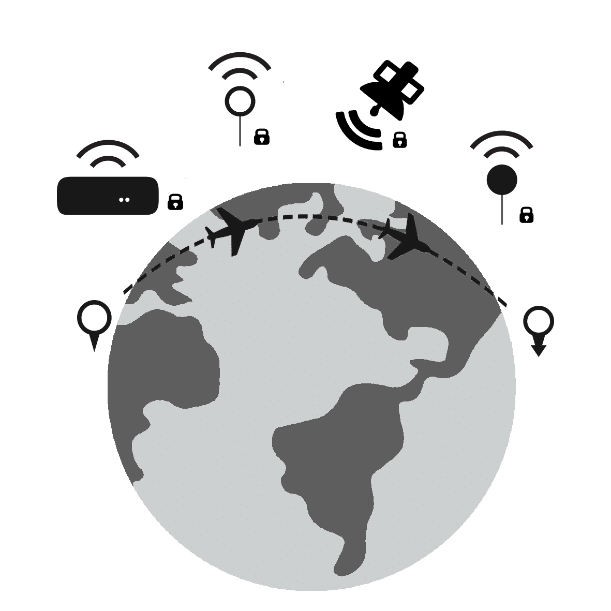 Multiple tracking sources available
Apart from Air Support's private ADS-B network, a variety of tracking sources are available to the Flight Watch solution. The fact that multiple tracking sources are available ensures that operators can track aircraft anytime and anywhere on the globe.
Typical additional tracking sources are:
Satellite based ADS-B
ACARS
Local radar coverage
GPS tracking units
3rd party ADS-B sources